ACCEL INSTRUMENTS
高電流・高電圧・高出力アンプ様々な組み合わせによりご要望のテストを可能にします。
TS250 Waveform Amplifier
TS250はLDOと増幅器のPSRRテスト/バッテリーシミュレーター/オペアンプCMRR測定/電磁波とヘルムホルツ・コイルの高電流ドライバー/一般的なファンクションジェネレータ増幅器/過渡応答テスト/4四分円電源/ラボパワーアンプなど多くのテストと測定使用されています。

TS250 主なアプリケーション
圧電モータドライバ/ピエゾアクチュエータ/ピエゾステージ/圧電トランスデューサ/ピエゾセンサー/圧電スタックアクチュエータ
ピエゾバイモルフ/圧電振動制御/顕微鏡検査/プラズマ物理学/光スイッチおよび変調器/科学的・工業的材料試験/回路特性
磁気コイル(ヘルムホルツコイル)/電解/電気化学セル/MEMS/自動車過渡試験/一般研究室と大学の研究開発
Function Generator Amplifie
The TS250 waveform amplifier is a unique instrument ideal for amplifying function generator output. It amplifies current or voltage or power for driving heavy loads. The TS250 output current up to 6A peak for the low-voltage model.
Higher current is possible by connecting two or more TS250 in parallel. The TS250-7 output is up to +65V.
Related Application
Waveform Amplifier
High Current Amplifier
Maximizing Out put Current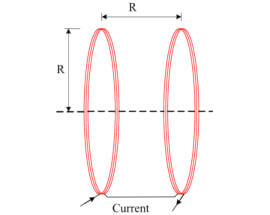 Magnetic Coil and Piezo Driver
Electromagnetic coils such as solenoids, inductors, Helmholtz coils, and electromagnets often time required high-current and high-frequency operation. The TS250 is ideal for driving magnetic coils at high current and high frequency. Similarly the TS250 is also ideal for driver high capacitance piezo actuators.
Related Application
Helmholtz Coils Driver
High-Frequency Electromagnet Using Resonant Technique
Magnetic coil design resource information
Piezo Motor Driver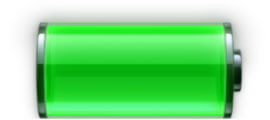 Battery Simulator
TS250 can source or sink current. It can be use as a battery simulator. The TS250 has a variable DC output that can easily simulate battery voltage changes. Thus it is great for battery charger testing such as those in battery operated portable electronic systems.
PSRR
TS250 is ideal for power supply rejection ratio or PSRR measurement. PSRR is commonly tested for LDO regulators, op amps, audio amps, etc. TS250 is especially powerful for LDO PSRR testing at high load current (See below App Notes). The TS250 can also test op amp PSRR and CMRR. It is designed to work with network analyzers such as Omicron Lab Bode 100, AP Instruments (Ridley) model 300, Agilent 4395A, and Audio Precision SYS2722.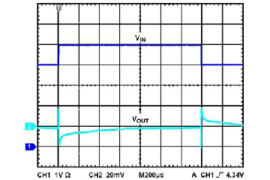 Related Application
Op-Amp PSRR Measurment is Easy
How to Measure LDO PSRR
How to Meaure Op-Amp CMRR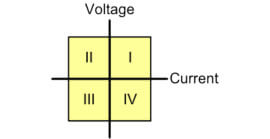 Transient Response Tests
Transient response is an electrical specification of how a device-under-test (DUT) response to an input voltage disturbance or transient. For example, a regulator specified its output voltage deviates less than 5mV for a 200mV input voltage step from 3.2V to 3.4V in 10 microseconds. This is also called line step response. Another example is to simulate a supply voltage transient rapidly overshoot follow by a suddenly loss of power.
TS250仕様
Output Voltage Range
Output Current
(> 10Hz, VDC or Vpp = 0.75 Max, Resistive Load)
TS250-0 -10V to +10V
5.0ADC, -6.0A to +6.0A peak
TS250-1 -20V to +20V
3.1ADC, -4.4A to +4.4A peak
TS250-2 -30V to +30V
2.1ADC, -3.0A to +3.0A peak
TS250-3 -40V to +40V
1.7ADC, -2.5A to +2.5A peak
TS250-4 -6V to +15V
4.0ADC, -5.0A to +5.0A peak
TS250-5 -6V to +30V
2.1ADC, -3.0A to +3.0A peak
TS250-6 -6V to +45V
1.7ADC, -2.5A to +2.5A peak
TS250-7 -6V to +65V
2.1ADC, -2.5A to +2.5A peak
Maximum Frequency (Note 1)
| | |
| --- | --- |
| 3.5Vpp | 1MHz |
| 10Vpp | 450kHz |
| 20Vpp | 225kHz |
| 40Vpp | 112kHz |
| 80Vpp | 35kHz |
Output Noise (Note 2)
| | |
| --- | --- |
| RMS | 1mVrms |
| Peak-to-Peak | 6mVpp |
| Output Slew Rate | 16uV/s |
TS200 Modulated Power Supply
TS200はLDO PSRR測定/バッテリーシミュレーター/オペアンプのCMRR測定/ファンクションジェネレータ増幅器/過渡応答テスト/4四分円電源/ラボパワーアンプ/その他多くのテストと測定アプリケーション機器です。

TS200 主なアプリケーション
高電流アンプ/バッテリシミュレータ/ヘルムホルツコイルドライバ/ピエゾアンプとドライバ/LDO PSRR測定
アンプPSRR / CMRRテスト/過渡応答試験/高電流LEDテスト/4象限電源/太陽電池特性
Battery Simulator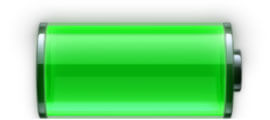 TS200 can source or sink current. It can be use as a battery simulator for testing battery chargers. The TS200 has a variable DC output that can easily simulate battery voltage changes. Thus it is great for battery charger testing such as those in battery operated portable electronic systems.

Related Application
Battery Simulator
Battery Emulator
Four Quadrant Power Supply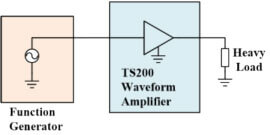 Battery Simulator
The TS200 Modulated Power Supply is a unique test equipment ideal for amplifying function generator output. It amplifies current or voltage or power for driving heavy loads. The TS200 output current up to 4A peak for the low-voltage model. The TS200-3B output is up to +70V.

Related Application
Waveform Amplifier
High Current Amplifier
High Voltage Amp lifier
Maximizing Output Current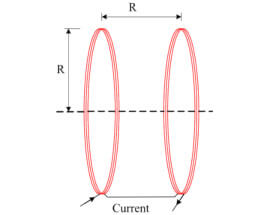 Magnetic Coil and Piezo Driver
Electromagnetic coils such as solenoids, inductors, Helmholtz coils, and electromagnets often time required high-current and high-frequency operation. The TS200 is ideal for driving magnetic coils at high current and high frequency. Similarly the TS200 is also ideal for driver high capacitance piezo actuators.

Related Application
Helmholtz Coils Driver
High Current and Frequency Electromagnet Using Resonant
Magnetic Field Generator Uses New Resonant Circuit
Helmholtz Coil For Sale Listing
Helmholz Coil Design Resources
Magnetic Design Main Page
PSRR
TS200 is ideal for power supply rejection ratio or PSRR measurement. PSRR is commonly tested for LDO regulators, op amps, audio amps, etc. TS200 is especially powerful for LDO PSRR testing at high load current. TS200 can also test op amp PSRR and CMRR. Conventional regulator PSRR test techniques such as capacitor or inductor coupled unable to support high LDO load current (i.e. >1A). Various PSRR measurement techniques are outlined below links. The TS200 is designed to work with network analyzers such as Omicron Lab Bode100, AP Instruments (Ridley) model 300, Agilent 4395A, and Audio Precision SYS2722.

Related Application
How to Measure LDO PSRR
How to Measure Op-Amp CMRR
Op-Amp PSRR Measurement is Easy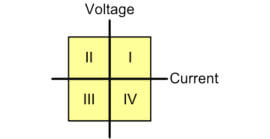 Four Quadrant Power Supply
Transient response is an electrical specification of how a device-under-test (DUT) response to an input voltage disturbance or transient. For example, a regulator specified its output voltage deviates less than 5mV for a 200mV input voltage step from 3.2V to 3.4V in 10 microseconds. This is also called line step response. Another example is to simulate a supply voltage transient rapidly overshoot follow by a suddenly loss of power.

Related Application
Line Transient Response Test

TS200 Voltage Ranges
TS200-0x: -10V to + 10V
TS200-1x: -20V to + 20V
TS200-2x: -20V to + 45V
TS200-3x: -10V to + 70V
TS200-4x: 0V to + 15V
TS200-5x: -40V to + 40V
TS200仕様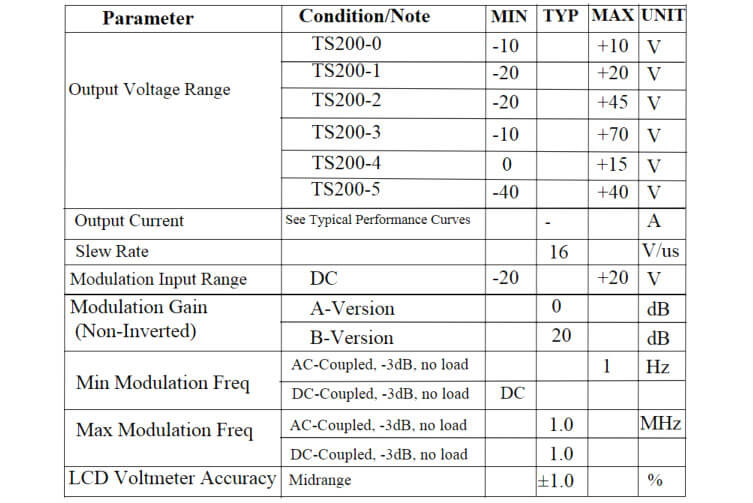 TS400 Wideband Power Amplifier
高周波、大電流のパワーアンプ/インピーダンス測定/磁気プローブとコイル
大学および研究開発ラボ/PSRR / CMRR測定/総合実験増幅器
TS400 主なアプリケーション
Features
Applications

●High-frequency, high-current power amplifier
●High Frequency (DC to 10MHz)
●High Current (-5A to + 5A)
●Voltage Ranges
-10V to +10V
-15V to +15V
0V to +15V
0V to +30V
●High-frequency, high-current power amplifier
●Impedance measurement
●Magnetic probes and coils
●University and R&D labs
●PSRR/CMRR measurement
●General lab amplifier